A workshop on the Implementation of HACCP (Hazard Analysis and Critical Control Points) Standards was convened at the Fisheries Complex Conference Room over a period of three days from the 24th- 25th October and the 7th November 2017. The workshop was specifically geared to two fish processing establishments namely, the Kingstown Fish Market and Villamar Ltd. 
HACCP is a systematic preventive approach to food safety in which every step in the manufacture, storage and distribution of a food product is scientifically analyzed for microbiological, physical and chemical hazards.
Participants from the two establishments were introduced to the seven (7) HACCP principles and the risks of contamination posed to fish and crustaceans.  
It was noted that while fish is a nutritious food, chemicals can contaminate fish habitats through various means, namely surface run-off.  These chemicals can then be consumed by fish and crustaceans.  Fish and crustaceans are high on the list for food borne allergens hence it was emphasized among other things that processing establishments must label and clearly state the contents of products which contain fish and crustaceans.
Periodic audits will be conducted with each establishment to ensure compliance with the HACCP standards.
The workshop was facilitated by Ms. Alisa Martin, Fisheries Officer of the Quality Assurance and Product Development Unit, Fisheries Division, Ministry of Agriculture, Rural Transformation, Forestry and Fisheries.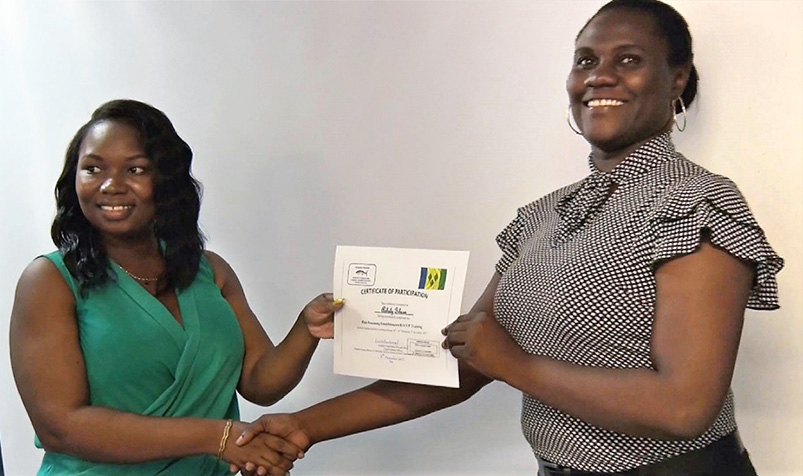 Participant receives certificate of participation from Facilitator Alisa Martin, Fisheries Officer at the Implementation of HACCP Standards Workshop.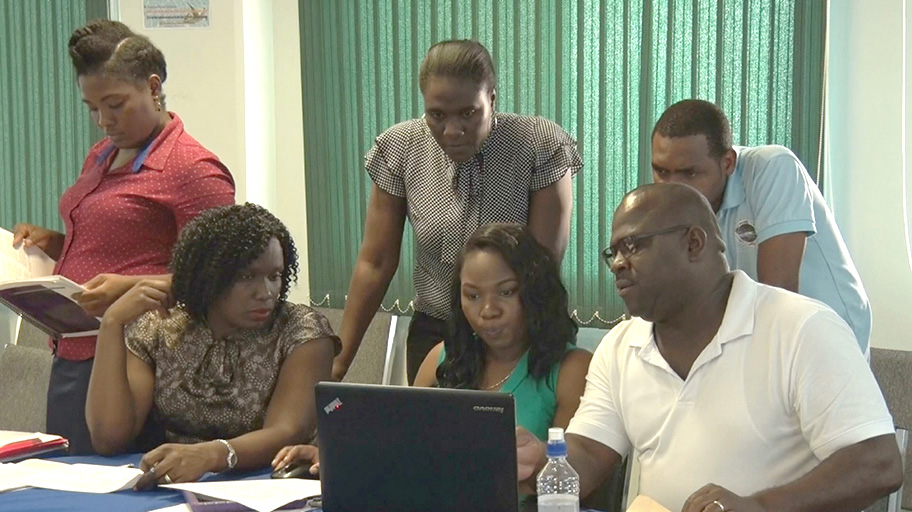 Participants pay close attention to instruction on HACCP Standards
Source:  Ministry of Agriculture, Forestry, Fisheries, Rural Transformation, Industry & Labour